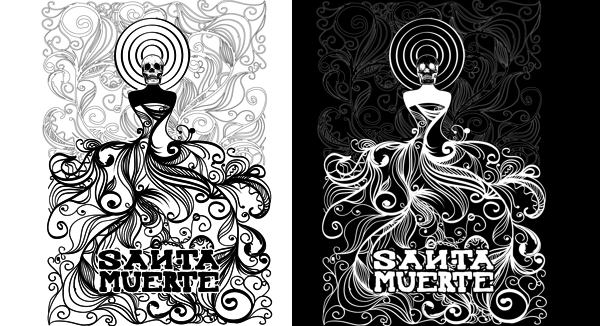 La
 Santa Morte 
(
Santa Muerte
 in lingua originale), o Santissima Morte è una figura di culto messicana.
La leggenda popolare, tramandata oralmente, narra dell'apparizione che la "Madonna Morte" avrebbe fatto a un popolano, per far in modo che la "propria devozione" avesse inizio, spiegando che era "in virtù" dei "sacrifici" fatti dall'intero popolo messicano che essa concedeva loro questa speciale grazia e protezione.
Trattandosi essenzialmente di un culto, ossia di pratiche superstiziose ancestrali sopravvissute ora organizzate in una sorta di corpus-sociale definito, vi troverete davanti numerosi aspetti di questa singolare Santa, ora nella sua versione "nera" (la più diffusa), "rossa", "verde", "bianca", "gialla" e "dorata". A volte anche argentea, blu-celeste, o viola.
Santa Muerte

 (Spanish for 

Saint Death

), is a female folk saint venerated primarily in Mexico and the United States. A personification of death, she is associated with healing, protection, and safe delivery to the afterlife by her devotees.